Children, Skits, Kitchens, Coffee, and Air Soft!
Happy Sunny-Day!
Wasn't today beautiful? The brilliance of the sun, the perfectly spaced clouds, the lovely shade of blue cast across the sky, the refreshing breeze tousling through my hair, and the temperature being just right made today quite enjoyable indeed! It was one of those days that make you want to say, "Jesus, You are such a brilliant Creator! Thank you, thank you, thank you! You're amazing!" And you don't care who hears you.
At our church, I work in the children's department once a month, and this was mine and my mom's Sunday. Our church just moved to a bigger location, so we are in the process of adjusting to our new facility. Needless to say, today was crazy! All of the kids wanted candy, had to go to the bathroom at practically the same time, decided paying attention to the children's pastor was way overrated, and laying on the dirty floor instead of sitting in a chair is totally awesome. Did I mention we had no sound system? But, somehow I was still so blessed to work with the kids this morning! Yeah, I may be what you call brainwashed.
I got to help a group of kids put together a skit this morning. It had to go along with the lesson, be a couple of minutes long, and . . . oh yeah! . . . We had five minutes to put the whole together before performing it for rest of the kids! Yikes! But I've got to say, all they needed was a little direction, and they basically came up with ideas themselves (emphasis on ideas instead of idea. All six of them had more than one individual idea. That's where most of the direction came in. Try incorporating six little people's ideas into one skit! Fun! . . . No. Really! It was a blast!) and all I had to do was direct! I'm so proud of them! Their acting skills blew me out of the water and made my job so totally awesome!
clean
deep-clean the kitchen. I'm not going to re-type that just to convince you you were reading correctly. Just believe, my friend. I was pretty excited! (If you're reading this, Christiana, just know this is all your fault.) This moment of insanity was spawned by my recent start of reading a blog recommended to me by a friend called
www.abowlfulloflemons.net
. I went to the "Where to Begin" page and clicked on "Step One". I was so inspired that I had to get started right away! I couldn't wait! So . . . . I took a couple of hours and deep-cleaned the kitchen . . . And loved every minute of it! (Thanks, Christiana! :)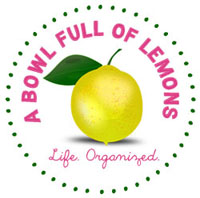 Check it out!
Today, I drank four cups of coffee. I like it black. No sugar. No cream. Just straight from the coffee pot and into my mug. Oh yeah, and strong. I love strong, black, unadulterated coffee, and I usually feel a pity party coming on when the cup is empty. Guys, I may or may not have a problem. Pray for me. Just kidding! I usually just have one cup in the morning and then I exercise restraint just fine.
To top of my day, I played air soft with my little brother, Daniel. I lost, but what a blast! I will say this though . . . Who ever thought that air was soft, was wrong. It doesn't really hurt that badly, but it can't possibly be called soft, and "air" is not the word I have in my head for a description either. More like "Shootable Finger-Flick".
Now I'm listening to the soothing chorus of crickets, and my bed is calling me.
May God bless all of you above and beyond your wildest expectations! Happy pilgrimming!
With love,
Destiny