The Story of My Engagement to My Now Husband
Dearest Friends,
I figured I could not get by with posting the last update I did and not post the story written as our engagement announcement early 2018. It should fill you in on the gist of our romance.....
Our Story
From the Stage to Real Life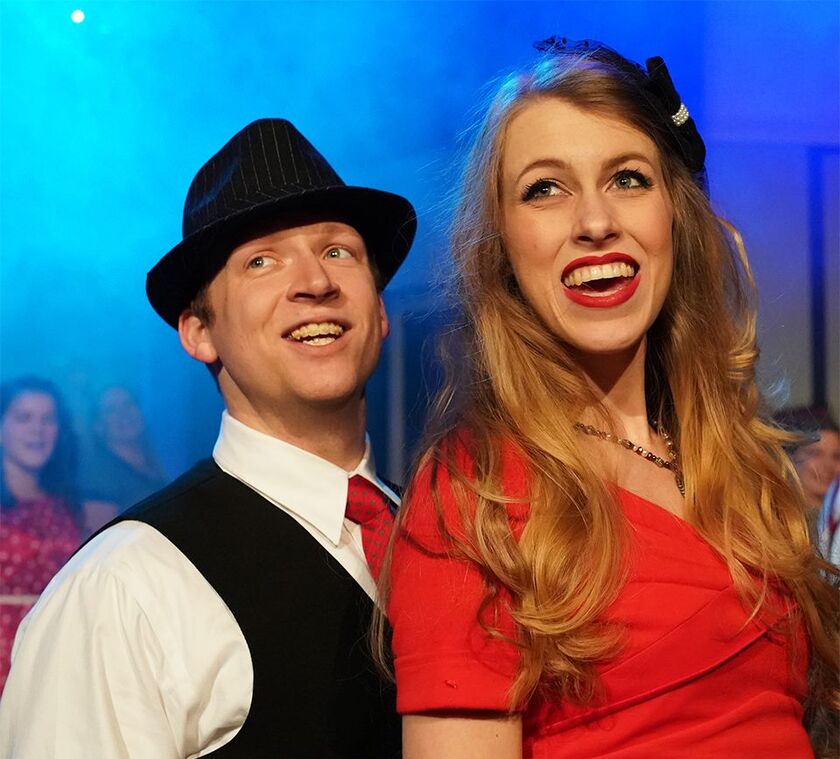 Once upon a time, far far away....well, not just any time or place, but a time a little over a year ago and, well, on the stage of a local theatre...a girl was introduced to a man affectionately called "Buddy the Elf". He was funny, vivacious, and so full of mystery. That moment a friendship was born....One that was filled with rehearsals, set strikes and even special called rehearsals because both of them were playing leads and this girl kept getting corrected because she had more chemistry with her character's husband's best friend then her character's husband. She tried to be a little bit sorry, but the actor was so charming, she just couldn't help it. You see...it was the story of Gomer and Hosea staged in the 1940's...carrying on.
Weeks went by, and time spent together conversing about anything and everything on the stairs backstage in between scenes became more and more frequent. The man that used to avoid "the pretty girl" was not ignoring near as much....
However, we were through with all final rehearsals and it was obvious that she had better move on because he clearly wasn't going to ask her out. So she accepted a blind date on Thursday for Sunday afternoon with someone else. She had no clue he actually had a plan up his sleeve. He had people lined up to deliver a ginormous bouquet of red roses, tulips, irises etc. after the end of Saturday night's show for her debut as leading lady. She was beyond surprised! So when that call came the next day even while on her blind date, she stepped away to answer and accepted an invite for a movie and ice cream on Tuesday.
And let me tell you....he made a point to meet her family the night before, picked her up at her house, opened all of the doors for her, offered her an arm and treated that girl like a queen. He was old fashioned, had that rare chivalrous quality, and she was greatly impressed. There weren't the typical awkward moments of a first date, he made her laugh, she made him laugh, he didn't put up any fronts, and he made her feel free to be herself. It was so special that she knew she knew wanted more...and he felt he better not screw it up either.
So a beautiful journey was embarked upon...a family death on his side...some health struggles of her own. Nothing seemed to chase the other off...in fact it grew them closer. That man even went on dietary restrictions with her to support her. If that isn't love...
Several months passed, and he never ceased to treat her like a princess through it all, and she grew to adore all of his quirky ways. His puns made her smile, his jokes were the best, his advice greatly valued, his shoulder rubs treasured, his leadership skills appreciated, but best of all, his generous spirit and wholehearted love for God was the most attractive thing. They began spending more and more time with each other, loving the stage more than before, having lots of adventures, splitting holidays with each one's family, having disagreements and resolving things together, talking about God for hours, and dancing whenever there was a chance. They'd grown more than just a friendship, for they had blossomed into the best friends the other could ever imagine.
That girl later became a staff member at the theatre where they met and performed together. She had taken over managing the gift shop, concessions, and some admin work. Of course, that meant he always knew where to find her. Then one Tuesday came and that man knew she got off at 5pm and had a birthday party they had to go to at 6pm sharp. He had the ring, the parents' blessing, and a clever little idea. He showed up at the theatre right as she was getting off. He said he needed to show her an item he had found for the gift shop..."it's gonna blow your mind," he said...it was in the theatre so she followed him. She warned him about the floors getting buffed and was rattling on with questions, when he stopped in the middle of the stage. Dancing...dancing with her was his default anytime, anywhere, so he started to dance with the girl.
"What are you doing?" She laughed, knowing full well the answer would be the typical.
"Oh, I'm sorry. Not the time to dance?" he coyishly replied.
"Why are you so weird?" she said as she was still laughing.
"Because I love you...," he replied in a low sweet tone.
Again, a typical response....She had never been left to wonder how that man felt about her.
"...And I want to spend the rest of my life with you, "he finished as he stopped dancing and lowered to one knee. "Will you marry me?"
And she replied, "All of the yes!", knowing she would never have to wonder if he cared, that she would always be taken care of...maybe not richly but always responsibly, that he would be a leader but not squelch her strong points, that she would laugh a lot, and that he loved her but loved God more. Best friends forever....and it all started by having an "affair" on stage. That beautiful stage where they met, fell in love, and now got engaged on....even on the same set of that first show together as it's running again through February.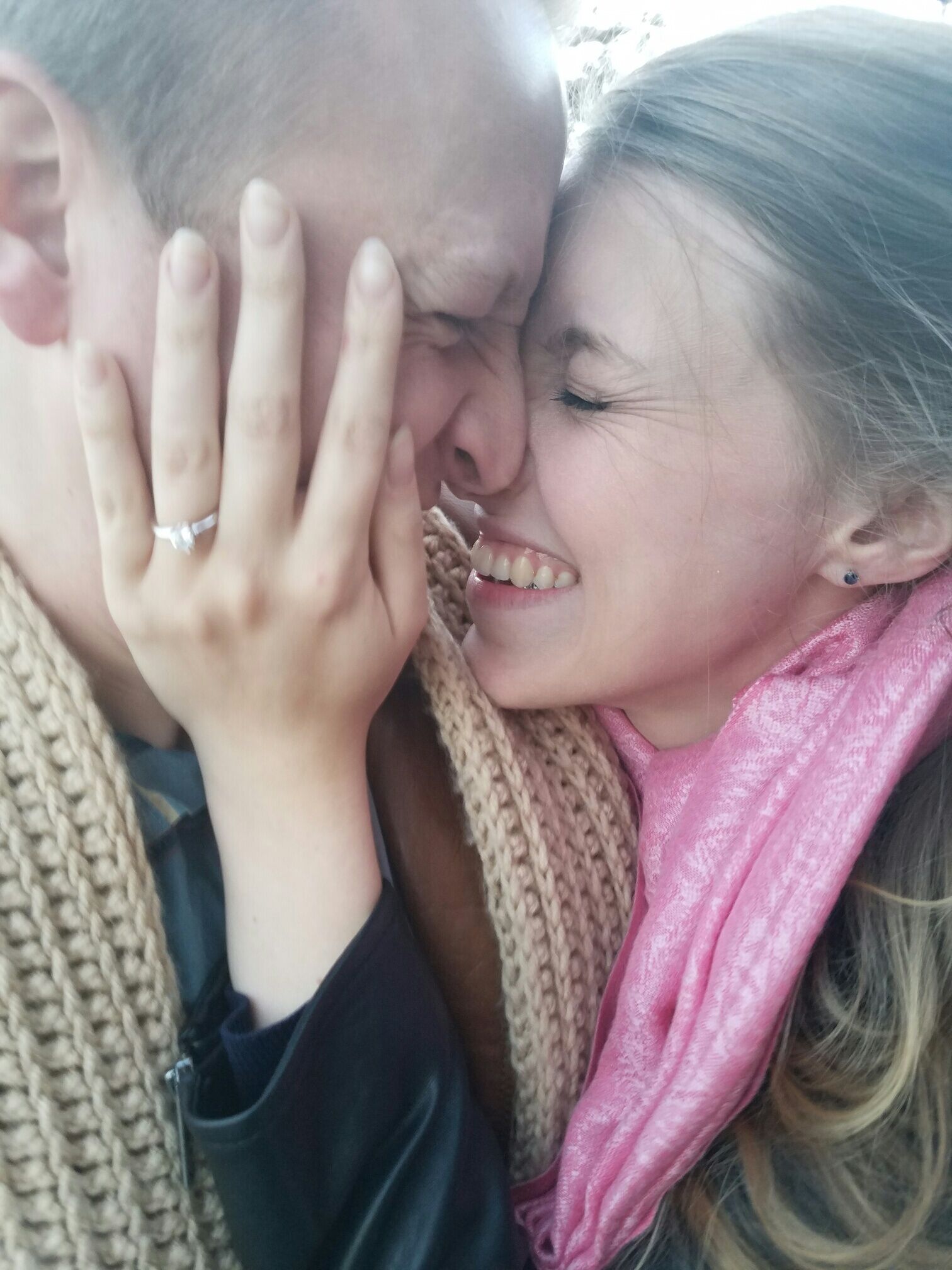 They may not know when they're going to marry or if there's going to be a small little wedding or a family blessed elopement, but they are happy just knowing that "they lived happily ever after" isn't that far away.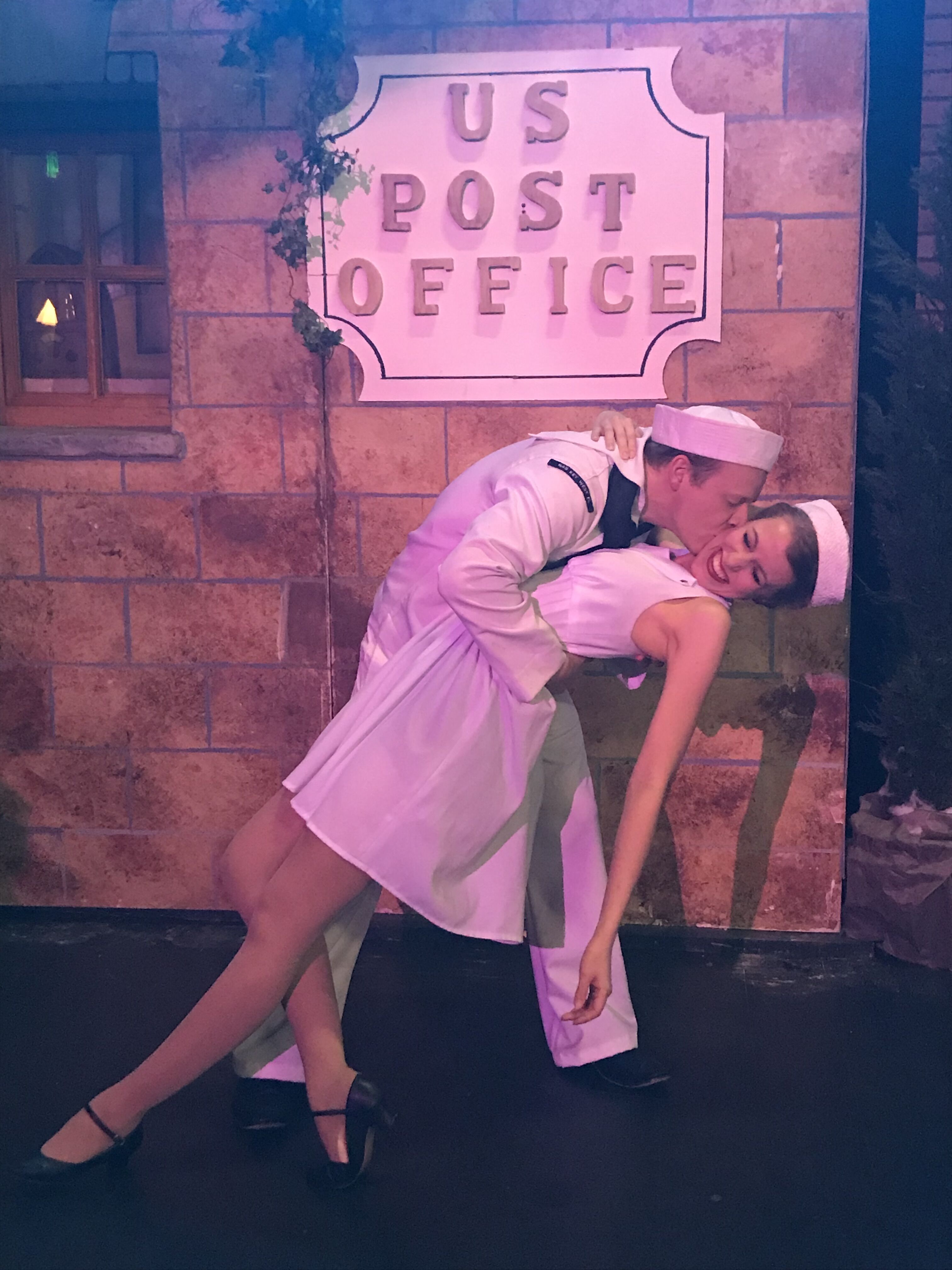 Of course, that girl is me and that boy is Benjamin Kiser, and we are GETTING MARRIED! I hope you enjoyed the story, for it's my favorite.